The Mercure Kakadu Crocodile Hotel in Jabiru – or 'The Croc' as it is known locally – has celebrated its 30th anniversary.
Often said to be "the only croc you want to end up inside", the hotel's unique design was selected because of the crocodile's cultural significance to Kakadu's Gagudju people and the great respect the crocodile commands in their past and present lives. Ginga, the giant crocodile, is a spirit ancestor of the Gagudju people.
Located in the township of Jabiru, The Croc's launch in 1988 opened up the World Heritage listed Kakadu National Park to modern tourism, with the hotel following the success of Crocodile Dundee (1986), which put both Kakadu and its crocodiles on the international tourist map.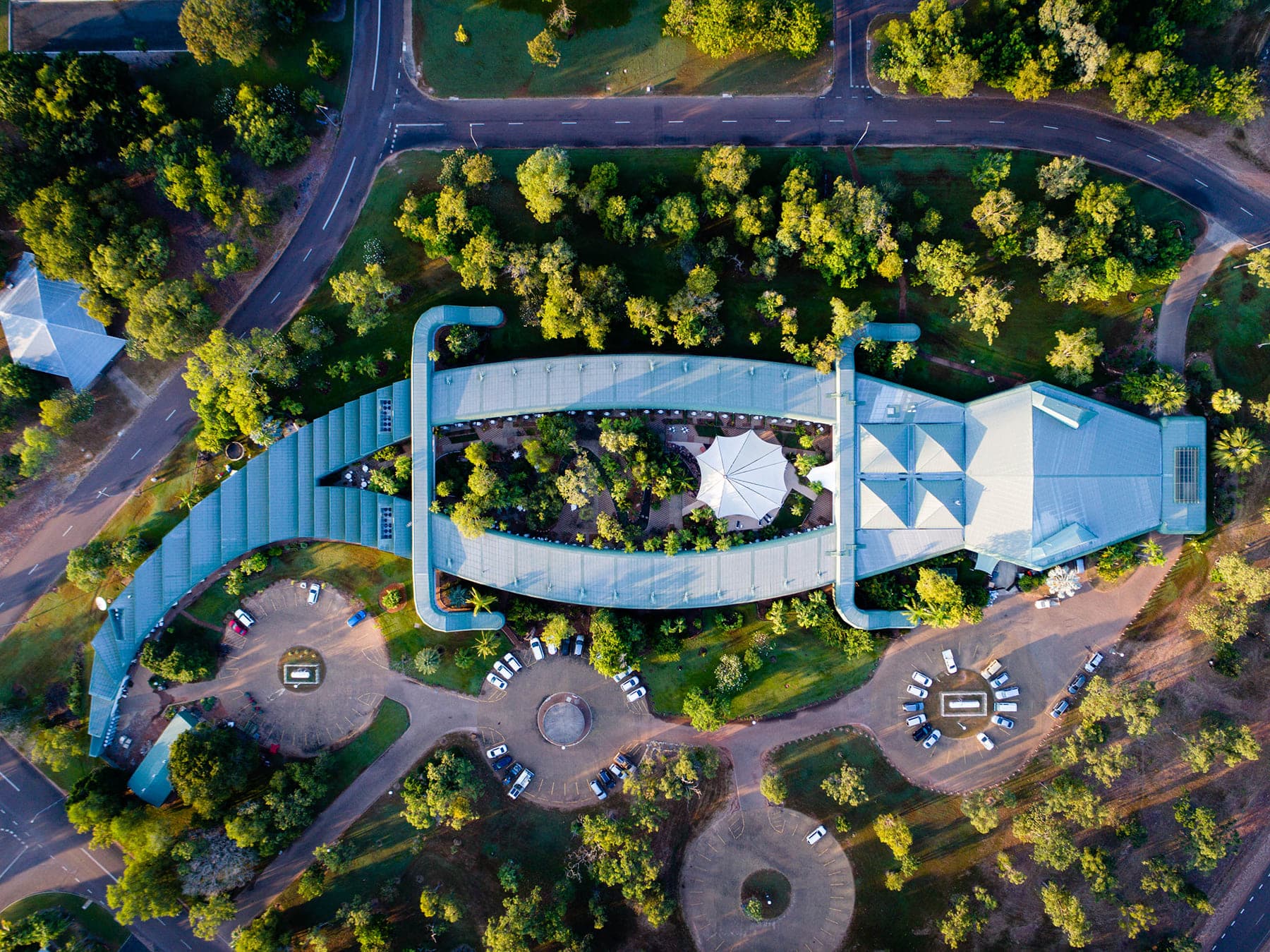 The hotel is built as a 250-metre long, 30-metre wide giant crocodile. The circular parking areas represent crocodile eggs; the hotel entrance is its gaping jaws with menacing teeth. Ventilation units are housed within the crocodile's slatted yellow eyes, which glow red at night. The head section of the hotel incorporates reception, an expansive marble foyer – a cool green oasis – the Escarpment Restaurant and Bar, gift shop, internet kiosk and the renowned Ochre Aboriginal art gallery.
Fully indigenous-owned, the Mercure Kakadu Crocodile Hotel is part of the Kakadu Tourism group and is managed by Australia's largest hotel group, AccorHotels.
The hotel won a Brolga Award in 2016 for 'Unique Accommodation'.
Email [email protected] or call +618 8979 9000