Sustainability
Kakadu Tourism drives environmental initiatives to boost sustainability performance
One of the world's most treasured natural and cultural landscapes – Kakadu – is planning to boost its tourism and connection with its ancient lands by investing strongly in environmental sustainability.
Kakadu Tourism is the largest tourism and hotel operator in Kakadu National Park, with two hotels – Mercure Kakadu Crocodile Hotel and Cooinda Lodge & Camping. It also operates Yellow Water Cruises, Yellow Water Fishing, Spirit of Kakadu 4WD Adventures and the Warradjan Cultural Centre.
With a land known for over 65,000 years of continuous human habitation, Kakadu Tourism's philosophy is based around 'Planet, People, Profit': if we look after the planet, the planet looks after the people, and everyone profits.
Kakadu's Indigenous inhabitants have adopted that approach since they arrived, and with Kakadu Tourism fully Indigenous-owned, the operators are investing in new eco processes to achieve the lowest possible impact on the local environment.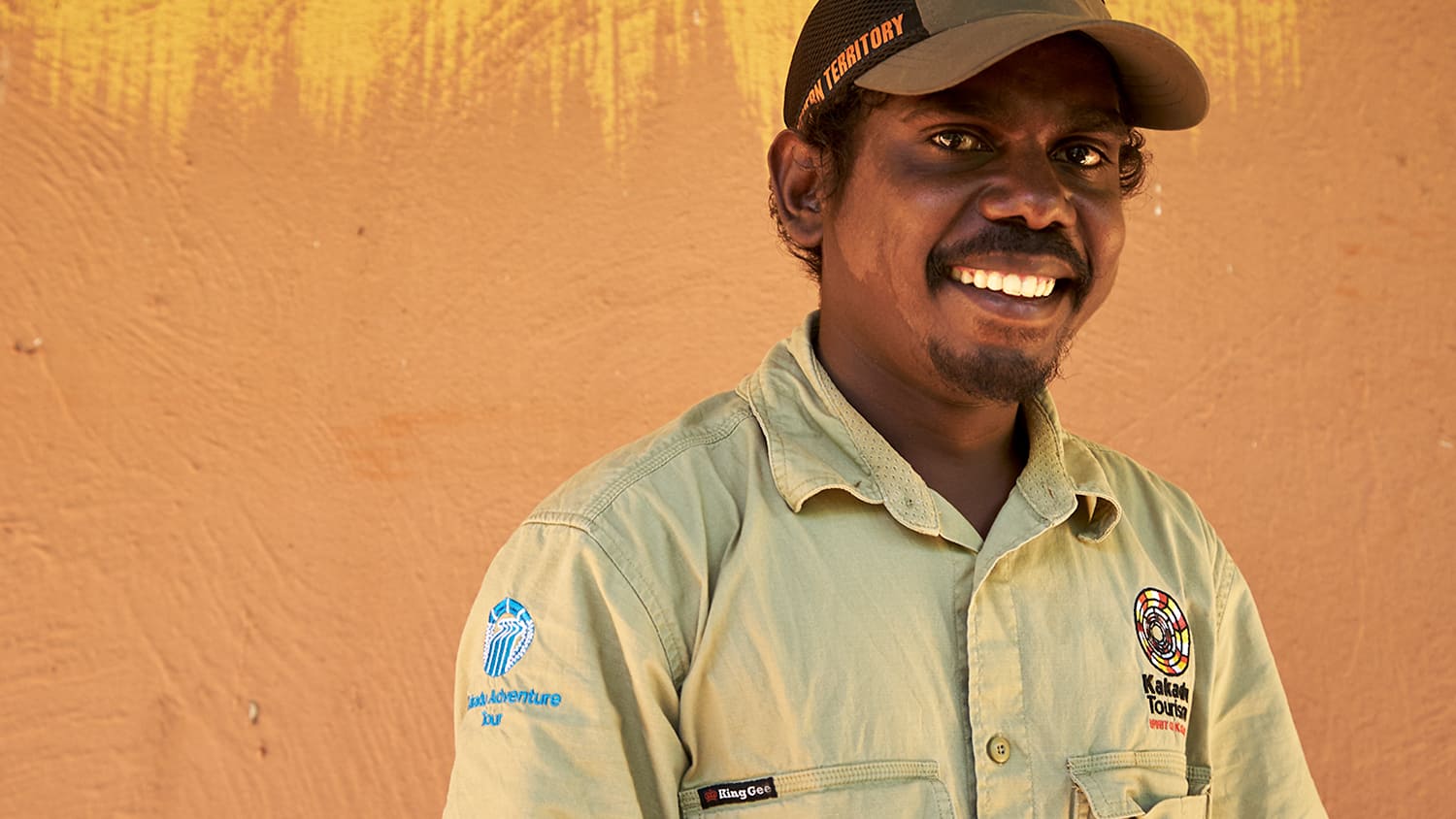 How will this be achieved?
Energy Use
Currently, the generators for Cooinda Lodge are located in the maintenance yard, close to accommodation and the billabong. They are noisy, create air pollution and use high levels of fossil fuels (up to 1800 litres per day).
A new energy delivery and management plan has been finalised which will include:
Establishing a 650kw solar farm with solar panels and considerable battery storage, which will slash usage of fuel by 40% (2024/2025)
Purchase of new generators and their relocation to Cooinda Airstrip. They will be used as back-up for the solar generated electricity, and new cabling will be installed to the resort
The relocation will reduce the risk of any potential environmental contamination due to the higher location and distance from sensitive waters. The relocation is scheduled for 2022
Electrification transition of petrol/diesel-using vehicles and machinery to electric and battery operated, wherever operationally feasible
Hot water usage is one of the most energy-intensive demands, and a new project is underway to replace gas fuelled systems to solar/electric, improving efficiencies by 50-70% c
Installation of charging stations for electrical vehicles (EV's)
Energy efficient lighting chosen when replacements are required to existing lighting (80%+ efficiency improvement)
Cooinda's biggest power use is air conditioning, with 200 units on site.  New maintenance and replacement contracts will ensure the latest technology with maximum efficiencies and significant cost savings.
Sustainable Building Practices (Refurbishment Vs Replacement),
It has been 'normal' practice in the past to simply replace accommodation units for staff with new buildings, but then what happens with the old units? It is likely that many would end up in rubbish.
To address the environmental aspects, Cooinda Lodge now refurbishes the units, which reduces construction waste and enhances the building's long term energy performance. These improvements reduce Kakadu Tourism's carbon footprint and adds the latest in facilities for their employees. 
Water & Waste Treatment (Closed-Loop, Reverse Osmosis),
Kakadu Tourism is looking to introduce closed loop systems using technologies such as reverse osmosis (green powered) to treat water for use in the hotels as an alternative to chemical-based processes. The closed-loop system leaves no impact on nature while the output is natural and sustainable.
More rainwater tanks will be installed for drinking water to partially replace the current filtering of river water.

Major changes will be implemented for laundry management, with the installation of a modern new laundry using totally biodegradable chemicals.
Food Waste
A comprehensive waste management program was introduced to reduce waste and increase recycling. These measures included:
Kitchen scraps goes to piggeries
On-site commercial composters; In as little as 24 hours, food waste volumes are reduced by up to 90% and transformed into nutrient-rich compost, which comes out like coffee grinds and can be safely used to fertilise the plants in the gardens.
Cooinda Lodge and Mercure Kakadu have partnered up with Darwin based company Cookers. Used oil is collected - rather than flushed through the drains or dumped in landfill - and reused as biofuel and feedstock. 
Promoting recycling by guests and local community
Kakadu Tourism completely upgraded its public bins across the Cooinda property to encourage guests, campers, and staff to recycle.
Custom designed collection points were introduced throughout the property with separate bins to handle the recycling of aluminium, glass, plastics and paper.
Local communities of Kakadu are also encouraged to use the stations, as the National Park does not offer waste collection.
Revenue earned from the recycling goes to charities, with up to $15K raised annually, complementing the massive reduction in waste and resources.
Connecting visitors with country
Providing visitors with an insight and understanding of the local culture, community and ecology is a priority for Kakadu Tourism.
Cooinda Lodge and Mercure Kakadu Crocodile Hotel are developing bush tucker and medicine trails around the properties to increase the understanding and appreciation of the local environment. Self-guiding maps will be available with Indigenous names and descriptions to illustrate these age-old natural resources.
Caring for Country
Annually, Kakadu Tourism engages Indigenous Traditional Owner Peter Christopherson from Kakadu Native Plants to clear Cooinda from invasive species and conduct burning. Peter employs local Indigenous workers to assist.
Kakadu Tourism also works with Traditional Owners and Kakadu National Park to reduce the amount of invasive Sylvania in waterways as it has the potential to choke the environmentally fragile wetlands.
Supporting local communities  
The culture and heritage of Kakadu's original inhabitants is integral to the operation of Kakadu Tourism's operations.
Supporting the local community through preferential procurement and employment policies delivers sustainable returns to the local community.
Developing talents and careers through employment and training will play a crucial role in Kakadu National Park's evolution as one of Australia's most treasured natural tourism destinations.