The Northern Territory Travelling Film Festival is coming to Jabiru and showcase some great film talent from local film-makers.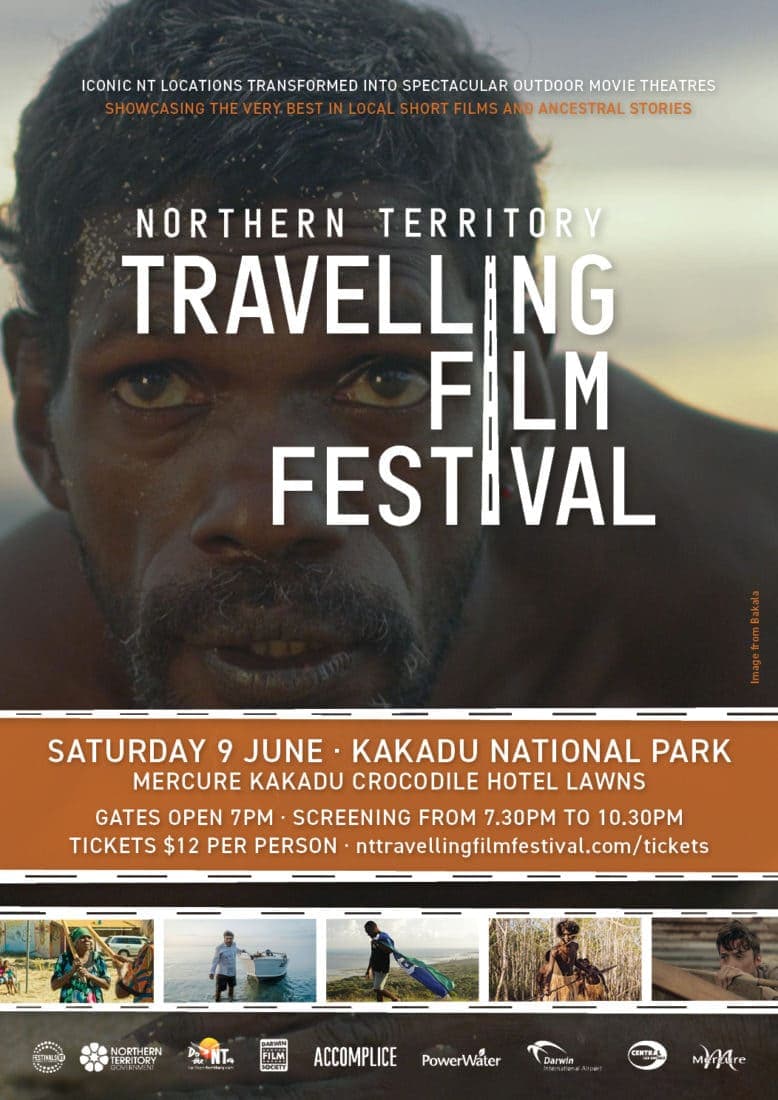 The Northern Territory Travelling Film Festival (NTTFF) is an initiative of Darwin Film Society. Created in response to the depth and breadth of quality Northern Territory film work that has been showcased at the Darwin International Film Festival and Capricornia Film Award and a desire to celebrate these films beyond Darwin.
NTTFF will enhance the diverse cultural experiences of our community by providing unique and alternative film experiences to mainstream cinema in regional and remote NT, while providing iconic tourism opportunities to share in our unique culture across one of our incredible natural sites. It will also showcase NT culture, storytelling and art to mainstream audiences across our nation.
NTTFF is a curated two hour and ten minute program of Northern Territory shorts made up of established and emerging filmmakers showcasing the breadth of stories of the region.
Travelling with a solar powered screen the tour will visit remote Indigenous communities, as well as key NT iconic sites creating special open air cinemas under the stars.
Get your tickets from here: http://bit.ly/2GlvGK4