Nature lovers from around the world are planning to flock to Kakadu Bird Week for what is regarded as one of the "greatest natural shows on earth", from 29 September to 7 October.

With the dry season at its peak and the wetlands receding in advance of the arrival of the monsoon rains, Kakadu's remarkably rich variety of birds and wildlife are at their most visible.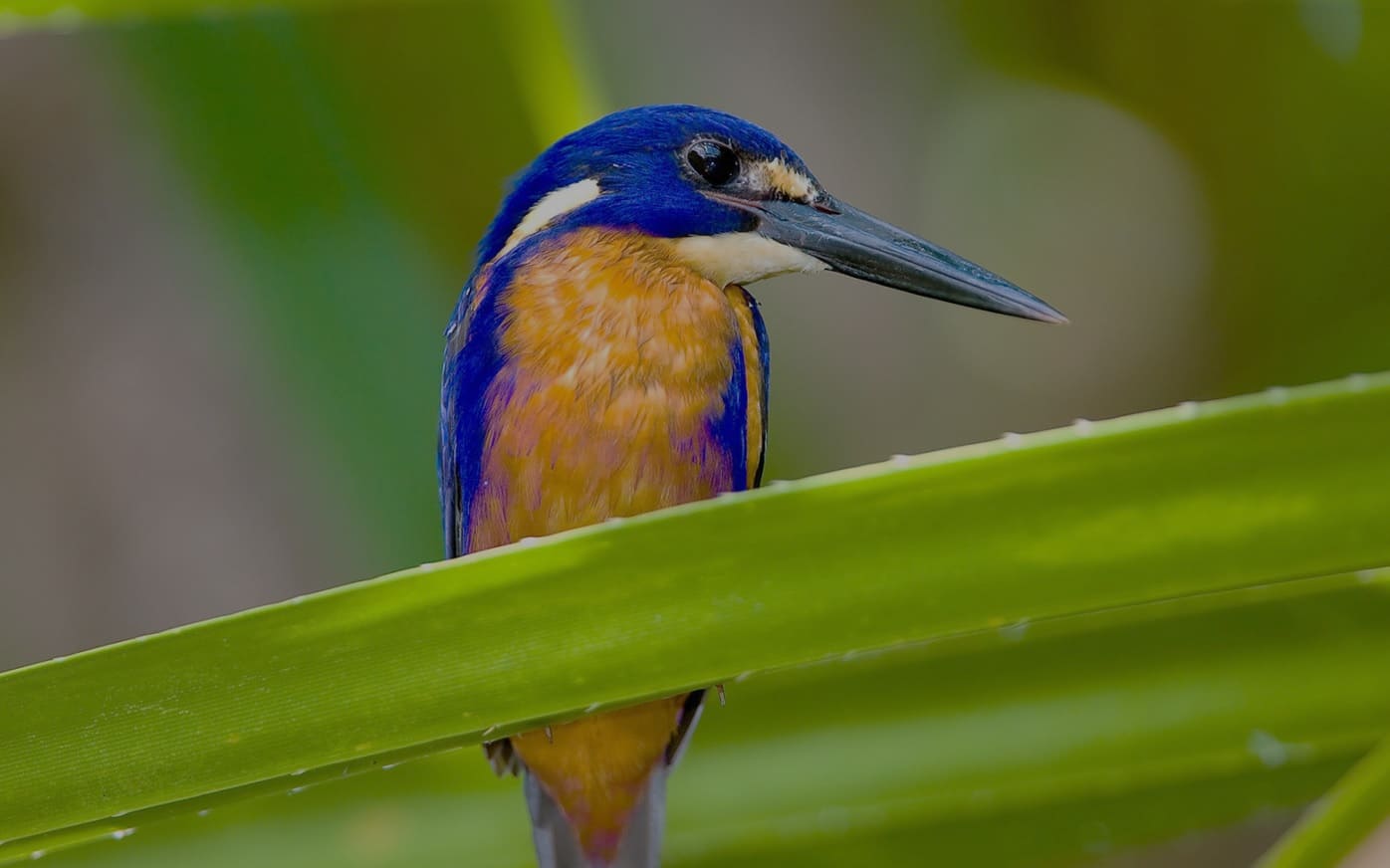 The region is home to over one third of Australia's bird species and whether it is graceful sea eagles 'fishing' on Yellow Water Billabong, the remarkable 'Jesus Bird' seemingly walking on water, or local favourites such as the Jabiru and the tiny, vividly beautiful, Kingfisher birds, Kakadu is Australia's most spectacular location for lovers of exotic birds.
Kakadu Bird Week is the perfect time for nature lovers to discover Kakadu National Park in the Northern Territory. The Festival is being held from 29 September – 7 October and a packed itinerary of events is designed for both dedicated bird watchers and lovers of spectacular natural habitats.
A prime vantage point to view Kakadu's wildlife is on Yellow Water Billabong, at Cooinda. Yellow Water Cruises and Kakadu Tourism will be offering visitors exceptional opportunities to get close to Kakadu's bird life during the special week. Massive flocks of noisy Magpie Geese cover the landscape, while crocodiles and other animals do battle for territory ahead of the rains.
Yellow Water Cruises will offer a series of cruises hosted by renowned naturalist, Luke 'hawk eyes' Paterson, from NT Bird Specialists, who will provide his expert insights on Kakadu's birdlife during sunrise cruises on Yellow Water Billabong. The sunset cruises will take place on Monday 1, Wednesday 3 and Saturday 6 October 2018.
Luke will also be hosting bird watching expeditions throughout Kakadu during Bird Week, taking nature lovers on tours of East Alligator River, South Alligator River, Nourlangie and Mary River to showcase both the regions and their bird life.
There will be a wide range of free events during the week at Bowali Visitors Centre, the Mercure Kakadu Crocodile Hotel and on site. A special program for children has been designed to introduce them to the wonders of birding and the science of discovery. Most family events are free.
Kakadu National Park rangers will provide free daily walks at many of Kakadu's major tourism sites, including Ubirr and Nourlangie. Details are available via: https://parksaustralia.gov.au/kakadu/do/events/birdweek/
Lovers of Indigenous art will be able to attend demonstrations of Indigenous bird art and see exhibitions at the famed Injalak Arts Centre and Ochre Gallery at the Mercure Kakadu Crocodile Hotel..
Special Accommodation Rates during Kakadu Bird Week
Mercure Crocodile Hotel, Jabiru
'The Croc' is offering a room-only rate of $199 (subject to availability) and a breakfast rate of $20 per person. Guests can take advantage of the hotel's 'early bird' boxed breakfast offer to take with them on early-morning tours. Birders can also enjoy two buffet dinners (or main meal and entree breads) and a bottle of wine/beer for $95.
For bookings: Email [email protected] or call 08 8979 9000 and quote 'Kakadu Bird Week' when booking.
Cooinda Lodge – next door to yellow Water Billabong – offers a wide range of accommodation, from Lodge rooms through to camping sites. Full details: https://www.kakadutourism.com/accommodation/cooinda-lodge/