Find the perfect gift to send to your family, friends & loved ones with the Kakadu Gift Guide.
If you're looking for a unique gift for someone special in your life, we've made it easy for you to treat them to something special from Kakadu National Park.Our Kakadu Gift Guide showcases the best of what's on offer from Kakadu so all you have to do is decide on which gift you're going to share.
Whether it's a special birthday, celebrating an anniversary or you're seeking something special for Mothers Day, Fathers Day or even Christmas, the Kakadu Gift Guide is guaranteed to surprise and delight!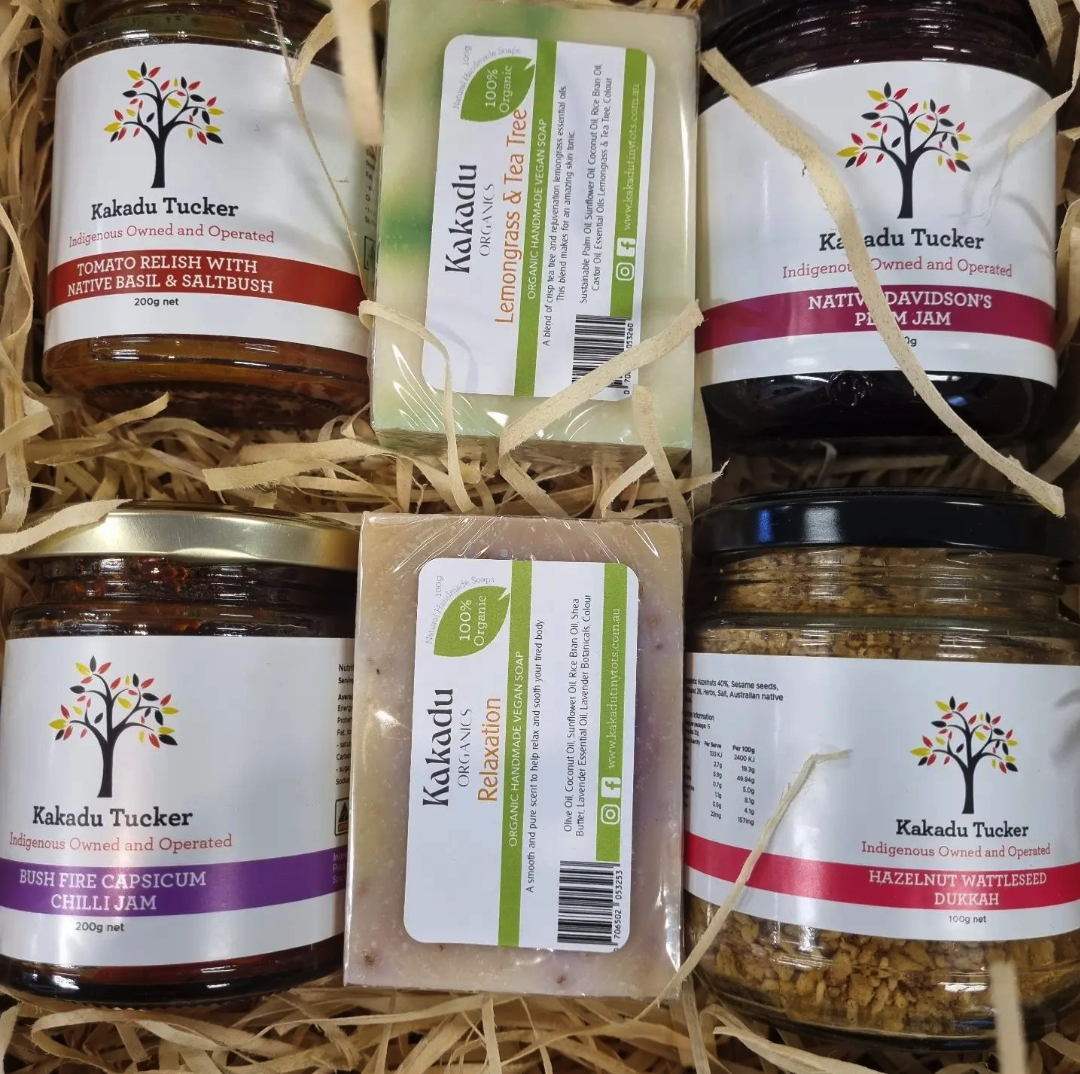 Kakadu Organics
Kakadu Organics is Indigenous owned female led company originating from a small Aboriginal community in Kakadu.  The founder Kylie-Lee Bradford grew up in Kakadu, NT and has a passion for creating sustainable communities through increasing economic empowerment for Aboriginal people in business. Kakadu Organics is a unique Aboriginal company supplying a wide range of native bush foods and wellness products using traditional wisdom and ancient mythology taught and pass down through generations. With a growing number of eco-friendly and organically made products, Kakadu Organics has something for everyone.
Bush Candles - These candles are all handmade with a blend of essential oils to reflect the beautiful flora and fauna of Kakadu. Each special candle comes with its own unique story.
Bush Tucker -Aboriginal people have survived on bush tucker and its medicinal properties for healing over generations.  This sophisticated range allows modern Australia to go on a tastebud journey.
Native Teas - Native tea haves been formulated for babies through to our elderly to prevent and treat a wide range of sickness and mental illness such as depression, anxiety and sleep deprivation.
Organic Soaps - These organic soaps have been carefully hand formulated to eliminate skin problems such as eczema and dermatitis. 
Native Skincare - a favourite from teenagers to mums looking for a gentle range that has been wild harvested from the Australia bush.
Kakadu Organics can also provide organic wellness gifts perfect for corporate giveaways, team incentives or client gifts. You can contact them directly here.
Kakadu Tourism Gift Vouchers
Gift the discovery of Kakadu with a Kakadu Tourism Gift Voucher.  Stay with us, tour with us, eat with us, and make memories of a lifetime as you discover the wonders of  Kakadu.
Stay With Us
Give the gift of accommodation at our selection of accommodation options. Choose from centrally located Cooinda Lodge & Campgrounds or world famous Mercure Kakadu Crocodile Hotel.
Tour With Us
Yellow Water Cruise - Jump on board the magnificent Yellow Water Cruises for an experience like no other.  Guests will enjoy a leisurely cruise on the spectacular Yellow Water Billabong that is alive with an abundance of wildlife and remarkable scenery.  An absolute must-do experience when visiting Kakadu.
Yellow Water Fishing Tour - A 3 hour fishing experience that is perfect for fishing enthusiasts and novices wanting to try their luck in one of the world's most picturesque fishing spots.  With a guide and all fishing gear provided, we've made catching a barra a breeze! 
Adventure Tours - See the less accessible parts of Kakadu with 4WD Adventure Tours where you'll be taken on an exclusive off-road adventure to visit the waterfalls, swimming holes and escarpments of Kakadu. 
Eat With Us
Enjoy a delicious kakadu inspired bite when you dine at Mimi's located at Cooinda Lodge Kakadu. With locally foraged and sourced foods where possible, the menu embodies traditional indigenous flavours with modern techniques.
Come and unwind at Escarpment restaurant and bar, located within the Mercure Kakadu Crocodile Hotel after a day's exploring Kakadu. Escarpment offers special dishes promoting the flavour of Kakadu, with tastes of 'bush tucker', crocodile, buffalo and kangaroo. A wide range of variety including international dishes, buffet breakfasts, light lunches.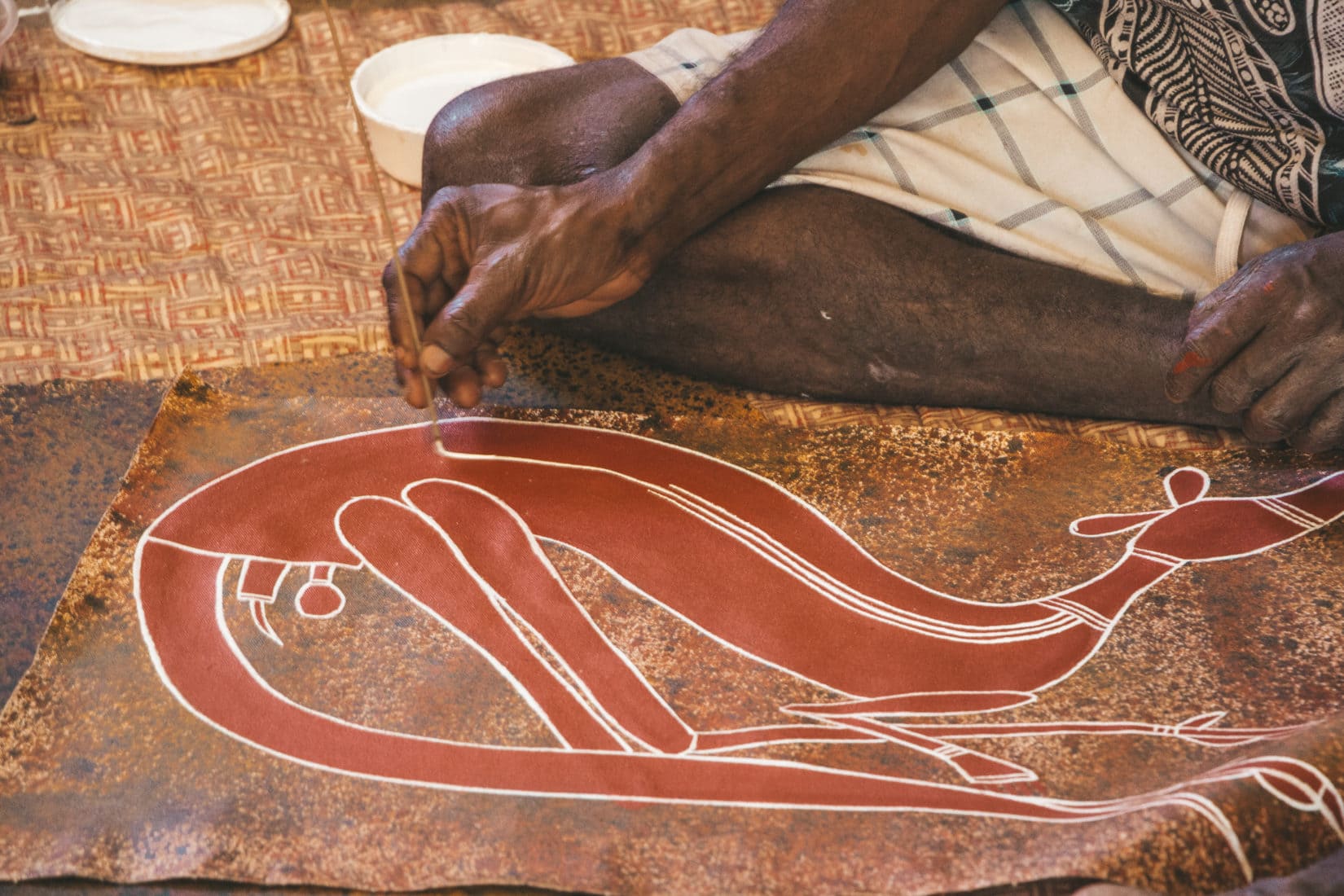 Kakadu Arts & Crafts
Gift a piece of Kakadu Art or Crafts that have been handcrafted, authentically and locally made by the Traditional Owners of Kakadu.  
Art and Craft can be purchased from Warradjan Aboriginal Cultural Centre and Marrawuddi Arts & Culture.  
COMING SOON:  We will have locally made Aboriginal art online available for purchase!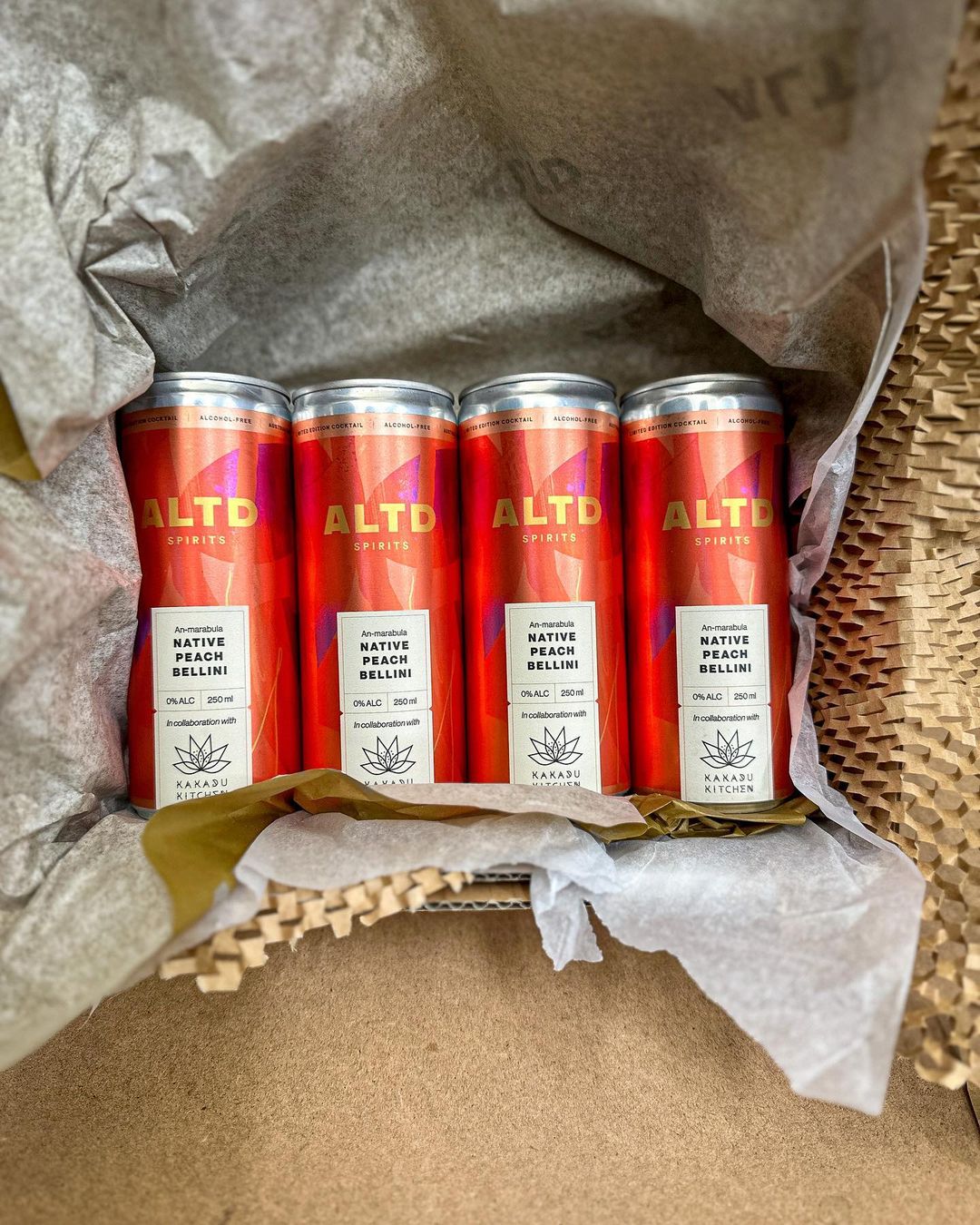 Kakadu Kitchen
Take a sip of the refreshing AN-MARABULA, Kakadu native Peach Bellini by Bininj man Ben Tyler and collaborator ALTD Drinks.   This non-alcoholi Bellini is a sophisticated balance of native peach nectar, botanical extracts and a crisp Australian sparkling wine.  An altered perspective on an Italian classic.   This limited edition non-alcoholic cocktail collaboration is available onsite when you stay at Mercure  Kakadu Crocodile Hotel or Cooinda Lodge & Campgrounds, or you can purchase online with ALTD Spirits.
For The Kids
In addition to the special Kakadu experiences and arts & crafts, we have some perfect gifts for our Kakadu Kids!
Walking in Gagudju Country Story Book
Walk with us through one of the Top End's magnificent monsoon forests, in Kakadu National Park, learning about the plants, animals and Kundjeyhmi culture along the way. Walking in Gagudju Country is a delightful story book for primary school children who will enjoy learning about the Kakadu eco-system. 
My Home in Kakadu
Through the eyes of her granddaughter, Tarrah, respected Bunitj Elder Jane Christophersen reveals the beauty of life in Kakadu and the significance of the changing seasons to those who live there. Striking illustrations show all the elements of daily life as Tarrah goes bush with her family, gathering fruits, fishing and hunting. Learn more about My Home in Kakadu here.
Kakadu for Kids Booklet
Download our FREE Kakadu Kids for Kids booklet full of great information about some Kakadu National Parks plants, animals and culture.  There's also some Fun Facts and a quiz to test your Kakadu for Kids knowledge!
Kakadu Tourism is an indigenous owned collection and we thank you for supporting the incredible people of Kakadu by purchasing a gift from those featured on the Kakadu Gift Guide.