Valid until 28 March 2024
Kakadu's tropical summer season is for the adventurer who is looking to see Kakadu as it explodes with thundering waterfalls, spectacular floodplains and astonishing wildlife. It's your time to connect with nature and an ancient living culture. The best way to see Kakadu at this time is by air and by getting out on the water.
Cooinda Lodge SPECIALs                                                 Mercure Crocodile Hotel SPECIAL
Things To Do During Tropical Summer Season
Visit Kakadu at any time of the year and you will be captivated by its diverse landscapes, abundant wildlife and ancient culture. Visit Kakadu during the tropical summer and you will be in awe of its complex ecosystem where Mother Nature rules and the traditional owners move with the seasons to embrace her power.
Naturally breathtaking
Kakadu's incredible biodiversity is recognised all over the world. The park's World Heritage-listed landscapes change dramatically from one end of the park to the other, encompassing mangrove-lined coastlines, sweeping stone country and endless floodplains and wetlands.
Its savanna woodlands and lowlands, which make up about 80% of the park, house a huge variety of plants and animals.
An absolute highlight of travelling to Kakadu during the tropical summer is to view the colossal Jim Jim Falls in its full thundering capacity. At 200m high (taller than all the waterfalls at Litchfield and Nitmiluk National Parks in the Northern Territory), the heavy rains of the tropical summer fuel the massive falls making them a spectacular sight.  The only way to see them during time is by taking a scenic flight over Kakadu - an incredible opportunity to grasp the sheer size of the park and at the same time see the towering escarpments, floodplains and woodlands.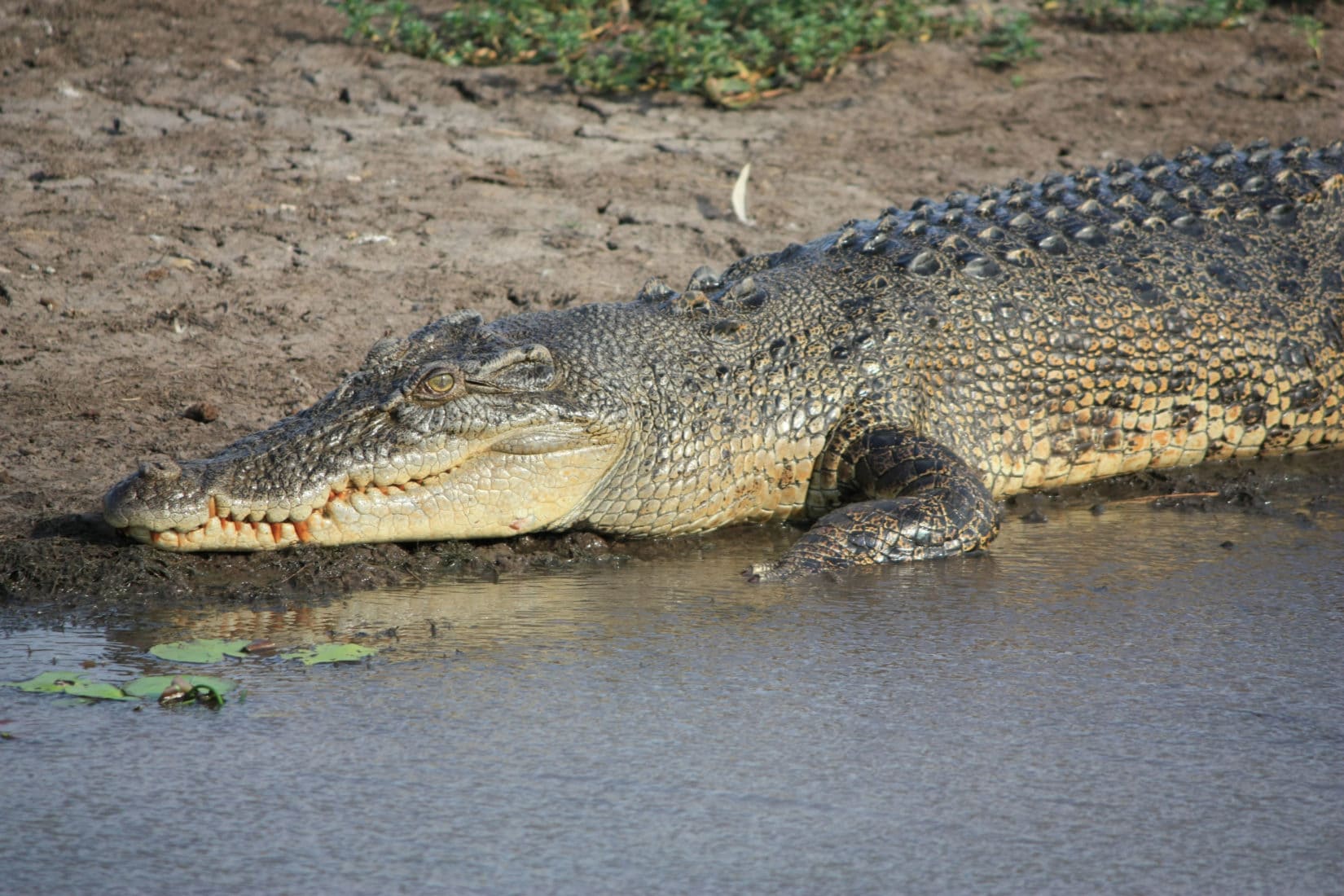 Jaw-dropping Wildlife
Kakadu is home to 2,000 plant species, around one-third of all Australian bird species and about one-fifth of all Australian mammals. Some of these animals are threatened or endangered and many aren't found anywhere else in the world. And there are other species still waiting to be discovered.
Kakadu is also home to around 10,000 crocodiles.  Visitors to Kakadu during tropical summer season can embark on the wildly popular Yellow Water Cruise for a gentle glide through the region's wetlands.  Be treated to an abundance of birds, buffalo, barramundi and crocs! 
Ancient Culture
Home to Aboriginal people for more than 50,000 years with extensive rock art sites that date back thousands of years and illustrates to us what life was like all those years ago.
Use your Kakadu tropical summer visit to casually stroll through the ancient rock art sites of Ubirr and Burrungkuy (Nourlangie).  Both areas offer extensive galleries of rock art, with some paintings up to 20,000 years old, where you will be mesmerised as you take in the fascinating record of Aboriginal life over thousands of years.
What's on offer during Tropical Summer?
The tropical summer season is generally a quieter time in the park so you can take full advantage of all of the seasons activities and tours available. To name a few:
Yellow Water Billabong Cruise
Warradjan Cultural Centre
Burrungkuy (Nourlangie) Ancient Rock Art Site
Kakadu Air Scenic Flight
Mamukala Wetlands
Bowali Visitor Centre
Marrawuddi Art Gallery in Jabiru
Kakadu Air scenic flight over Kakadu
Gunluyambi Wetland Tours to Ubirr
Scenic flight over Kakadu with Kakadu Air
Take flight to witness the remarkable ecosystems as you fly over savannah woodlands, tidal flats, and majestic wetlands until ultimately revealing the dramatic towering sandstone escarpment. The plateau's edge has stood sentry over Kakadu's lowlands for over 140 million years. Fly across the spectacular Mt Brockman as you head along the ancient coastline for a bird's eye view of the Burrungkuy (Nourlangie) rock art site. Once lapped by ancient seas, the edge of the escarpment is rushing past, deep narrow gorges and prehistoric sea cliffs surround you. Look ahead as you spot a smoke-likemist; in its full wet-season magnificence, the prominent Jim Jim and Twin Falls
comes into view. Water is thundering over the escarpment and surging into Jim Jim Creek below. After looping around the falls on both the left and right side of the aircraft, you take a last glimpse of the thundering falls. Cross through the twisting landscape of Deaf Adder Gorge and witness the many secluded waterfalls scattered amid monsoonal forests before taking in the unique two-tier cascade of Double Falls. Traverse the ancient foreshore as you fly over '' before exposing the cliff face of Namarrkondjahdjam (Lightning Dreaming).  
Cultural Tours & Experiences
Every weekend you can join the traditional owners for weaving and damper making classes at Warradjan Aboriginal Cultural Centre.   Join in for the opportunity to hear about growing up in Kakadu, the traditions passed down by each generation and how life in the park has changed.

Yellow Water Cruise
All aboard for your 60 - 90 minute billabong cruise.  Our expert guides share with you their knowledge of the abundant wildlife, dramatic scenery and history of this special place. Keep an eye out for the locals - you're likely to see crocs chomping on barra, kingfishers singing in the trees, lillies bursting with colour and brumbies galloping close by.  Book your cruise here.

Get Hooked

Visit Kakadu during the tropical summer season and you could land yourself a million dollars! Every year the Million Dollar Fish competition runs from October to March, and gives participants the chance to snag a barramundi and bag of cash. 
Renowned as Australia's richest fishing competition, Million Dollar Fish continues to grow in size and value with more prize-tagged fish released each year. Barramundi are tagged and released right across the Territory in five main fishing regions including Arnhem Land, Darwin, Kakadu, Katherine and the Tiwi Islands. Since the competition launched, dozens of fishos from around Australia have cashed in by reeling in tagged barramundi, and hundreds more have won epic prizes from competition partners. Find out more here.
*Specials are valid now until 28 March 2024. Subject to availability.