The Million Dollar Fish event is an annual fishing competition that celebrates the Northern Territory as the home to the famous barramundi, or as us locals call it "barra".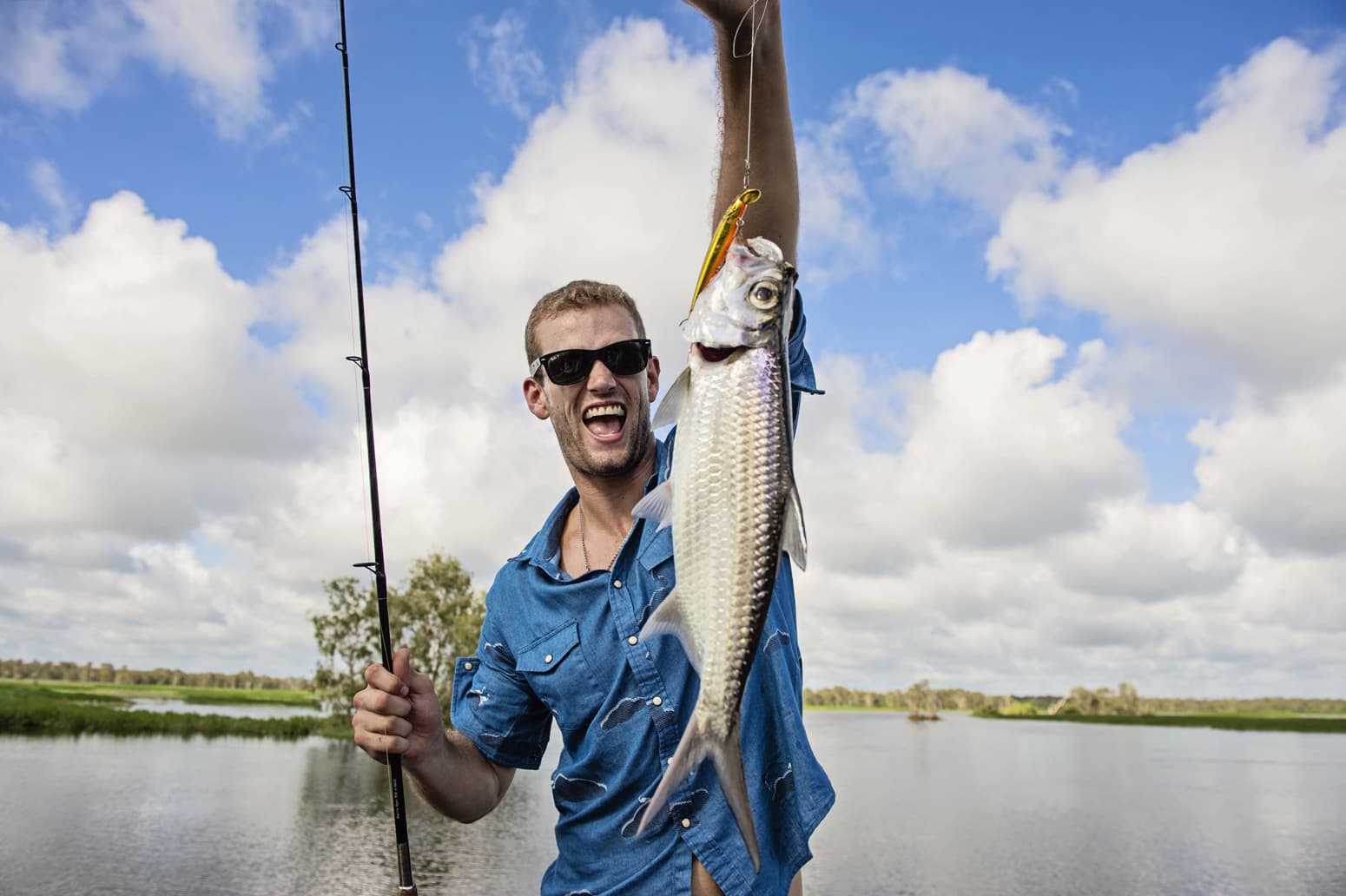 Introduced in 2015, the Million Dollar Fish competition is a state wide competition to drive visitation to the NT, and to give every fisho the chance to catch the big one worth $1 million!
But it doesn't stop there!  In addition to the $1 million dollar grand prize, registered entrants have the chance to win one of 100 $10,000 tagged barra and all entrants go in the draw for the chance to win one of the monthly Lucky Prize Pool.  Each month incredible prizes are given away as part of the Lucky Prize Pool with typical prizes consisting of  holiday packages, fishing equipment, gift vouchers and camping gear, fridges and more!
Renowned as Australia's richest fishing competition, the competition runs every year from 01 October to 31 March, and is open to all as long as you're aged 18 and over.  
Where to fish for Barramundi in Kakadu 
The best places to fish for barra are the billabongs in Kakadu's floodplains. Here you'll find boat ramps assisting you in getting on the water, and a large population of fish to catch.
The South Alligator also produces a high number of barramundi during the wet season (Oct-Mar).  If you prefer to tackle it with a skipper, you can book a fishing expedition on the Yellow Water Billabong with Yellow Water Cruises, the exclusive operator on this spectacular and wildlife abundant billabong in the heart of Kakadu. 
Are there Recreational Fishing Rules in the NT?
We love and appreciate nature in the N.T. so yes we have some rules about fishing in the Territory.  These rules cover things like where you can fish, types and size of the fish that  you can catch. You can find out more about fishing in the NT by visiting the NT government website here where you can read up on information and rules for recreational fishing in the Northern Territory.
Do I Need A Permit For Kakadu
Kakadu has the same fishing-bag limits as the Mary River and Daly River, however when fishing in Kakadu National Park, the Traditional Owners ask that you use sustainable fishing practices (such as catch and release… unless of course you've caught a winner!) to ensure plentiful fish stocks remain for Bininj/Mungguy and non-Aboriginal visitors for years to come.
Anyone who enters Kakadu National Park is required to purchase a Park Pass which can be pre-purchased online or at a variety of locations - see the website for the full list here.
Great news for locals - Park passes are free for Northern Territory residents.
How to claim your prize
If you land a winner as part of the Million Dollar Fish competition, you'll need to photograph the fish for verification, remembering not to remove the tag. Once you've done this, you are required to call 1800 077 001 and quote the tag number.  You'll be stepped through the process during your call, but don't worry - verification is straightforward so you could be celebrating your win in no time!
How to enter the Million Dollar Fish Competition
The Million Dollar Fish competition is free to enter and you can register for the Million Dollar Fish competition here!
Where to stay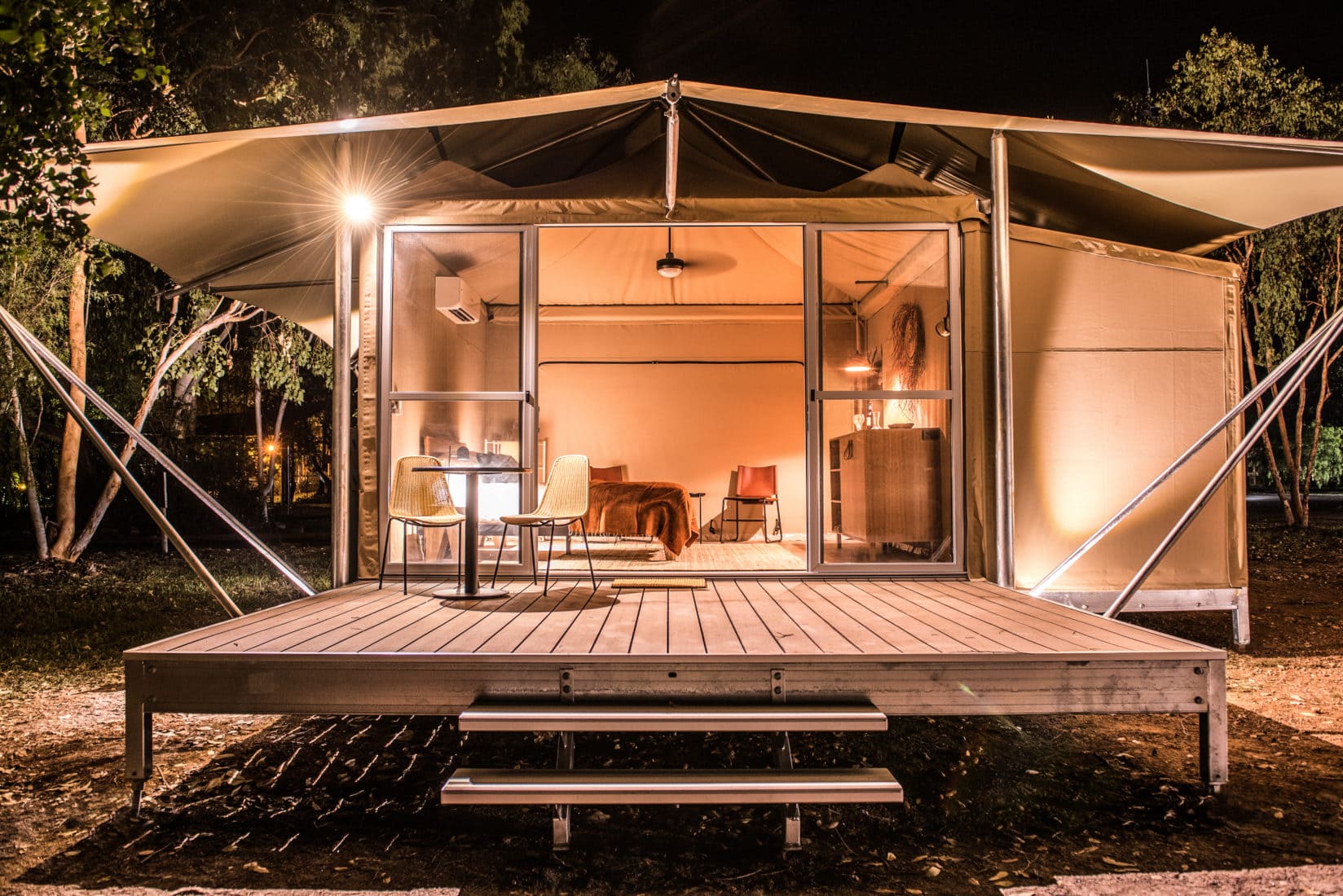 Don't forget to tag us during your visit to Kakadu for the chance to be featured on our Socials!
Hashtag #dokakadu