Please note this tour is been temporarily on pause until May 2023.  
Your tour with Kakadu Tourism Adventure Tours will have you visit the less accessible parts of Kakadu National Park travelling in our modern fleet of 4WD adventure vehicles. Your certified guide will take you across the lowlands of Kakadu into stone country and the countless waterfalls hidden in the Kakadu escarpment.
The Spirit of Kakadu Adventure Tour runs daily subject to minimum number requirements and typically explores the southern end of Kakadu National Park. The tour has a flexible itinerary depending on the accessibility of the various waterfalls and the fitness level of the group (which is accessed each day before the tour leaves).
Hike through monsoon forest, along a sandy and rocky creek to a small waterfall where you will quite simply marvel at the peacefulness of Maguk. Be in awe of the rock art at Nourlangie as you're taken on a guided tour through this natural gallery, and while you're there be sure to take in the spectacular views of the Arnhem Land escarpment. Head off the beaten track to the hidden gem of Ikoymarrwa (Moline Rockhole) which is a special permit area in which only a few select tour operators have access so guests can quite often find that they have the place to themselves.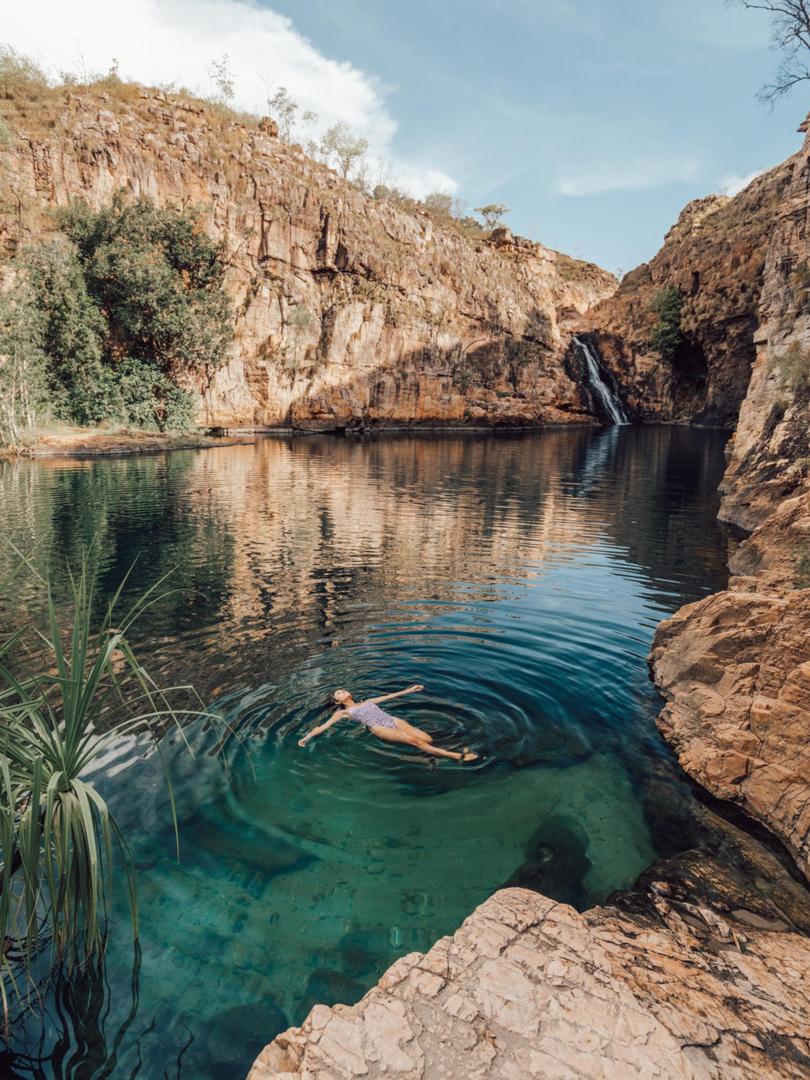 Regardless of the itinerary, guests are guaranteed to feel and understand the significance of Kakadu setting forever in their mind, the spirit of Kakadu.
Book your Kakadu Tourism Adventure Tours now!
Fast Facts:

● Tour size: minimum 6, maximum 15
● Departs 7.30am and returns 5.00pm
● Guests must be 8 years or older
● Includes lunch, drinks & refreshments by the billabong
● Be sun smart, wear solid walking shoes and pack a towel
If you're looking for a customised trip, the Kakadu Tours Adventure Tours team is ready to assist! Simply email our reservations team directly at: [email protected]