Some of Australia's oldest native foods – think crocodile, Barramundi and 'superfoods' like Kakadu Plums – will be on the menu for A Taste of Kakadu – the most exciting Indigenous food festival in Australia.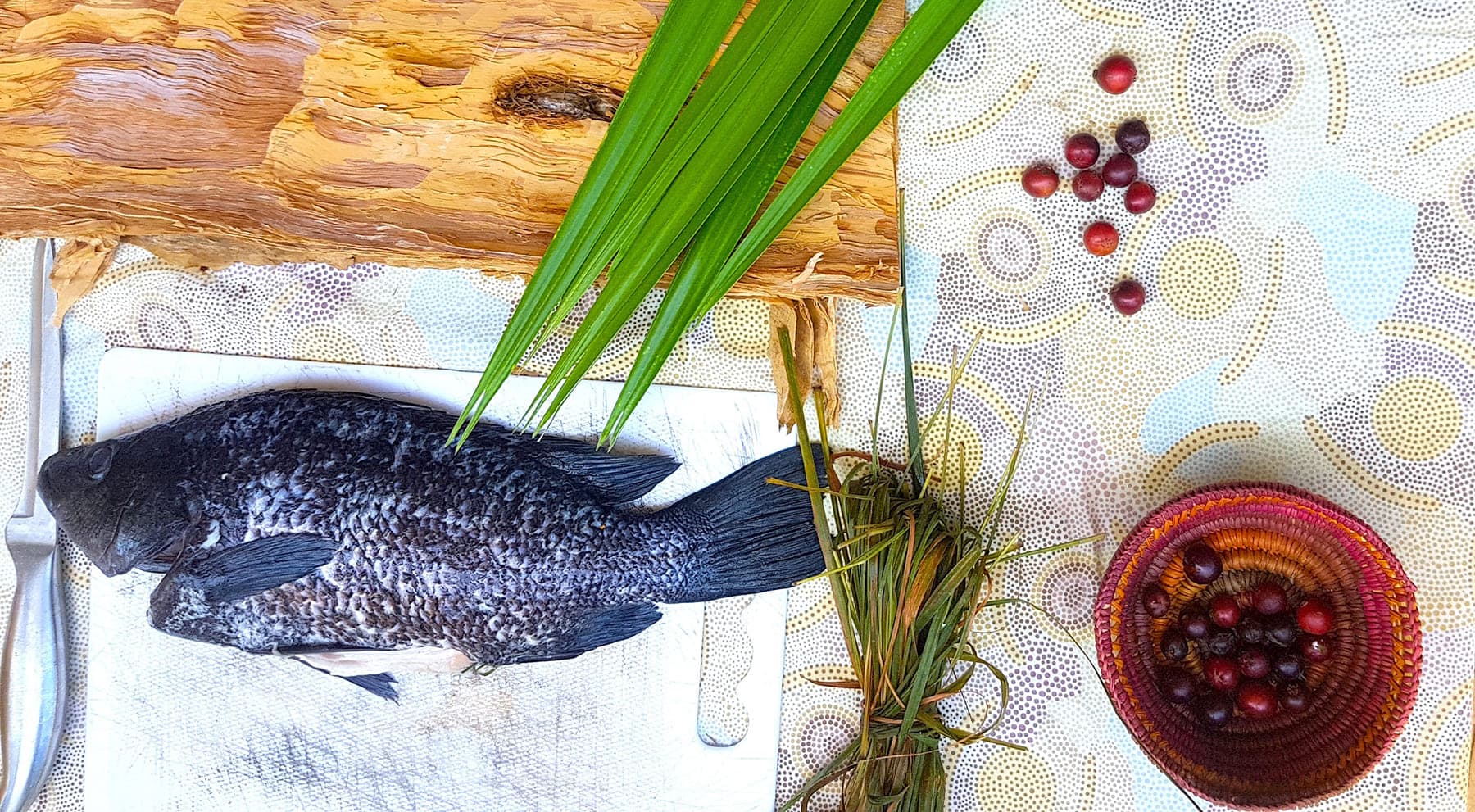 Australia's premier Indigenous food festival, A Taste of Kakadu, will be staged from 18 to 27 May 2018, serving up a menu of ancient cuisine with a modern twist.
This year's festival will see the region's best Indigenous chefs showcasing their culinary creations at remarkable locations, all celebrating the traditional culture and breathtaking scenery of Kakadu National Park.
Over ten days, visitors can embark on guided foraging walks where 'super' foods and delicacies such as Kakadu plums can be enjoyed, dine on crocodile, fish and buffalo cooked in spectacular ground ovens, and glide along the famed barramundi-filled rivers while enjoying bush tucker-inspired canapes.
Other festival highlights include:
Dinner by Clayton: Enjoy a sumptuous four-course dinner created by TV personality and hatted Indigenous chef Clayton Donovan (Jaaning Tree and ABC TV's Wild Kitchen) at The Escarpment Restaurant in the legendary Crocodile Hotel in Jabiru;
Fervor: Held at an atmospheric location in Kakadu, this exclusive pop up dining experience with Paul 'Yoda' Iskov takes diners on an unforgettable multi-course culinary experience in the heart of Kakadu;
Kakadu Kitchen bush tucker tasting walk: Visit the Patonga Homestead Aboriginal community with talented young chefs Ben Tyler and Kylie-Lee Bradford and discover the area's plants and animals and their deep significance to Kakadu's traditional owners;
Canapé Cruise on Yellow Water Billabong: Join Indigiearth founder Sharon Winsor and chef Zach Green from Darwin pop-up Elijah's Kitchen, on a culinary cruise along one of Kakadu's most spectacular wetland ecosystems;
Kakadu Cocktails at The Croc: The bar team at the Mercure Kakadu Crocodile Hotel will create Kakadu inspired cocktails, such as a tastebud-tingling finger lime cosmopolitan, fruity Kakadu plum martini, or the ultimate local refreshment: a G&T made with green ant gin.
Kakadu National Park Tourism and Visitor Services Manager Leanne Paige said native food was becoming a feature of many of Australia's best restaurants and A Taste of Kakadu is a wonderful way to experience bush tucker.
"A Taste of Kakadu takes you on a journey to sample the foods that have sustained the world's oldest living culture for more than 65,000 years," Ms Paige said. "We've infused the festival program with the ways of the local Bininj and Munnguy people. You can hear, see and taste how traditional owners have lived in Kakadu for more than a thousand generations and when it comes to eating authentic Australian cuisine it doesn't get any better than that."
Accommodation is available during the Festival at Mercure Kakadu Crocodile Hotel and at Cooinda Lodge and Camping Grounds. For further information and bookings – www.kakadutourism.com
To book tickets and begin planning your visit to A Taste of Kakadu visit https://parksaustralia.gov.au/kakadu/taste/