Employment
Current Vacancies
Mercure Crocodile Hotel Vacancies
Working in Kakadu
Working in Kakadu can be very rewarding, because it offers the opportunity to develop a career whilst experiencing one of Australia's most remarkable locations. It provides an opportunity to forge working relationships with a dynamic team, including our indigenous employment program trainees and graduates.
World Class Training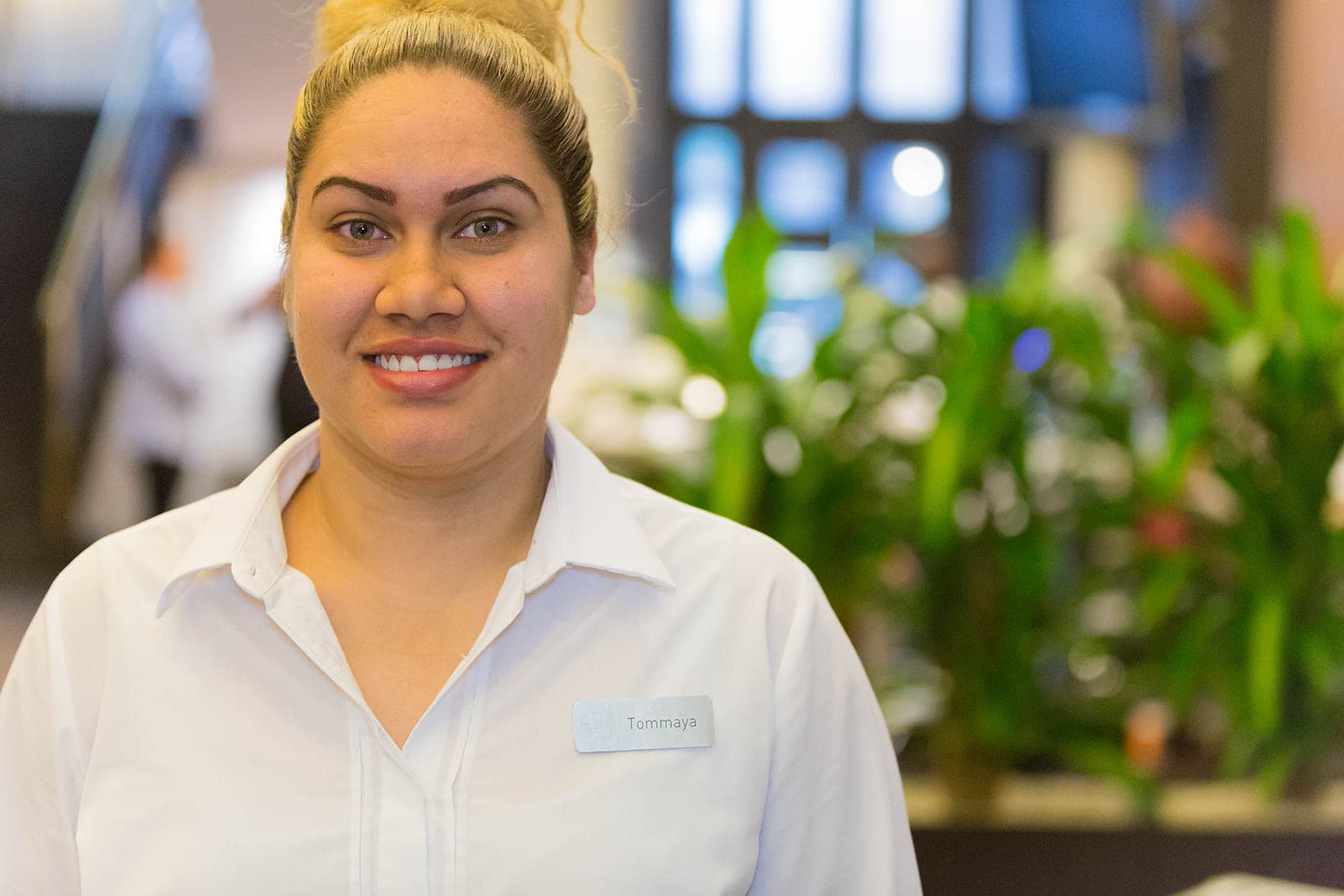 Kakadu Tourism is managed by the ACCOR Group, so when you work at Kakadu Tourism you'll undergo world class training and development, and have the opportunity to expand your career opportunities nationally, and even globally.
Our commitment to employees is to give them a great start, and provide the opportunity to develop a career in hospitality and tourism.
Indigenous Programs
Kakadu Tourism is an enterprise focused on positive indigenous outcomes, particularly for the Bininj people of Kakadu National Park. It is owned by the traditional owners of Kakadu. Principle stakeholders include the Federal Governments Indigenous Business Australia (IBA), the traditional owners are represented through Kakadu Tourism and the facilities are managed and staffed by Accor Hotel Group.
As part of the charter for the operation of Kakadu Tourism, an Indigenous Employment Program (IEP) is in place to create opportunities for local Bininj to train and interact with the tourism industry.
Part of Kakadu National Parks charter is to only develop tourism at a pace that is comfortable and set by the traditional owners of Kakadu.
So, what are we doing?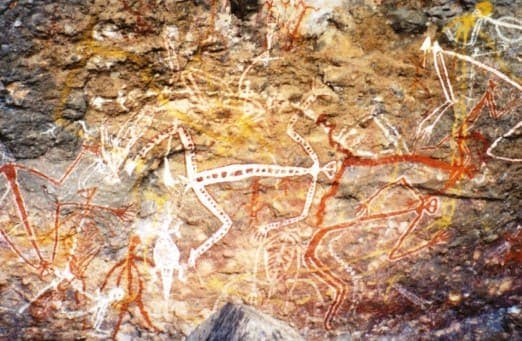 Kakadu Tourism has dedicated resources for the success of the IEP, which includes its own program coordinator and a progressive program that caters for the individual needs of the trainees.
The program has been supported and co-developed by Charles Darwin University and the Department of Education, Employment and Workplace Relations.
The IEP trainees are encouraged to reach their potential and some are selected to undergo further training to reach leadership roles within Kakadu Tourism.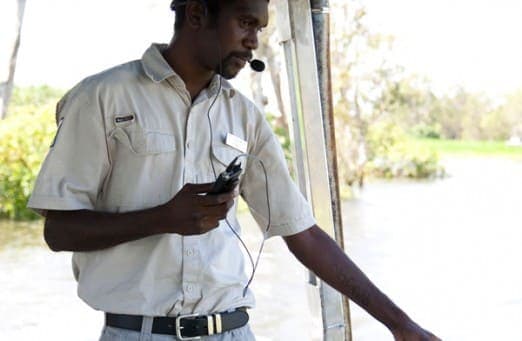 The IEP program allows more indigenous interactions with visitors to the park, especially on tours and cruises, where their unique heritage and experience of Kakadu is consistently cited as one of the most important and satisfying aspects of a tourist's visit to Kakadu.

Endless Opportunities
Work opportunities do depend on the seasons, with greater requirements for workers in the peak periods between May and the end of September.
If you like the outdoors, love to fish, explore and meet fascinating people, you might be interested in working with us.